BenAas 1, is the industrial building previously occupied by companies like Cipax Nord and Nordekk.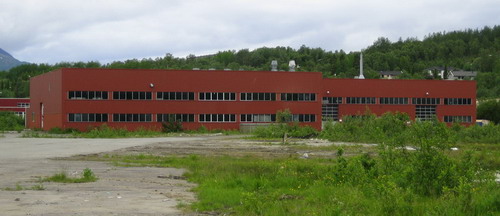 BenAas 1 is currently used mainly for temporary storage and winterstorage.
This previous factory, can be reconfigured in various configurations so as to suit different tenants.
Amongst other things, this building consist of several offices in the lower part of the building, and 3 large factory / workshop / industrial halls.
Street Address: Salangsverket 41
Contact us for more information and/or viewing.